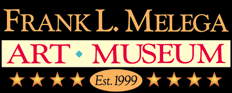 Scroll to bottom to view entire page
Call ahead to confirm
weekend schedule:
724-785-9331
Open Tuesday - Sunday
Noon to 5:00 PM
Closed Mondays
Volunteers
Calling All Volunteers
The Frank L. Melega Art Museum has volunteer opportunities for people interested in getting more involved with the museum's operations. Some activities involve direct contact with the public, while others are "behind the scenes."  Contact Museum Curator, Patrick Daugherty, if you are interested in volunteering or would like more information. Email: pjd@melegaartmuseum.org or curator@melegaartmuseum.org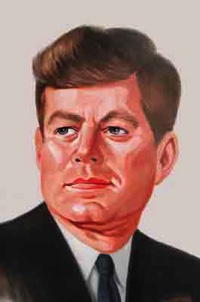 John F. Kennedy Campaign Poster
The Frank L. Melega Art Museum is an equal opportunity provider.
Open Tuesday - Sunday
11:00 AM to 4:00 PM
Closed Mondays
Call ahead to confirm
weekend schedule:
724 785 9331