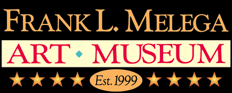 Purchasing Original Artwork
Much of the artwork featured on this website and some artworks in the Museum are available for purchase.
Contact: sales@melegaartmuseum.org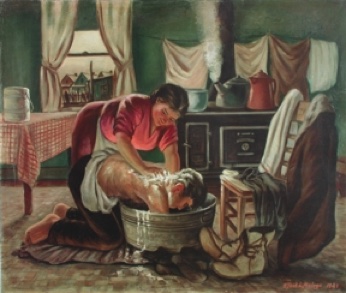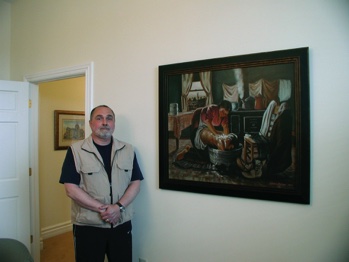 Framed "Another Day" Giclee on Canvas
PRINTED ON ARCHIVAL PAPER
Paper Size: Approximately 22 x 26 inches
Image Size: 17 x 20 inches
Limited Edition of 300 and 30 Artist's Proofs
Limited Edition
Rolled in mailing tube $85.00
Shrink-wrapped flat on backing board. $105.00
Artist's Proofs
Rolled in mailing tube $100.00
Shrink-wrapped flat on backing board. $120.00
GICLEE ON CANVAS
30 x 36 inches Giclee on canvas
Same size as the original.
Limited Edition of 50.
Limited Edition
Stretched canvas and varnished. $820.00
Not stretched – Not varnished $645.00
PROFESSIONAL FRAMING (as shown on left)
Have your actual size, stretched and
varnished "Another Day" framed and ready
to display. All hanging hardware included.
Frame is identical to the frame as seen in the
Melega Art Museum.
Limited Edition $1200.00